- I am looking forward to it like a young person, says the incoming general manager.
On 1 September, Linn Fagerberg takes over the role of general manager of the electronics cluster Electronic Coast. It is a role she is familiar with from the past, and which she is looking forward to taking on.
- I think it is very exciting. I almost feel like a young person who has moved back home after being away for a while, she says.
Back to known tracts
Because this is not the first meeting with Electronic Coast for Linn. She worked in Kobben (formerly MicroTech Innovation) in the years 2008 to 2013. As one of the first employees in Kobben, she worked with most things in the innovation company.
- As I was one of the first to be hired, my role was very flexible. I helped with whatever was needed. Shortly after I was hired, Electronic Coast, then led by Sissel Haugseth, was incorporated into the company. We lived in barracks outside the College of the time (University of South-Eastern Norway) with a dream to build the Research Park as we know it today. As we gained more employees, we temporarily moved into Horten Industripark, before opening the doors to offices on the 4th floor at Raveien 205 in 2012. Now I'm really looking forward to getting back there, says Linn.
In 2013, Horten Næringsforening received a request to start a private postal company. The inquiry went on to Linn, and in September of the same year, Bypost Vestfold started working closely with the already existing Bypost Grenland. The companies were later merged into Bypost, which is today the third largest postal player in the country. In Bypost, Linn employed via Ringer i vannett, a project under the auspices of NHO, to get those out of working life back.
Working with an outsider added flavor and the path to the labor market companies Velle Gruppen and Empus AS was paved. Here she has worked as head of HR and organizational development.
Now Linn is ready to return to familiar surroundings and work with innovation and skills development in EC. But even if much seems familiar, it is clear that much has happened in the last ten years.
- What do you think about coming back after all these years?
- On the one hand, I know part of the environment, but I am also humbled by the fact that it has been a while since I was last here and a lot has happened since then. Through politics and other jobs I have had, I have become well acquainted with several of the companies that are members of the EC and not least the municipality. Having a good network of contacts is important in this context, in addition to the fact that it is exciting to take on new challenges, says Linn.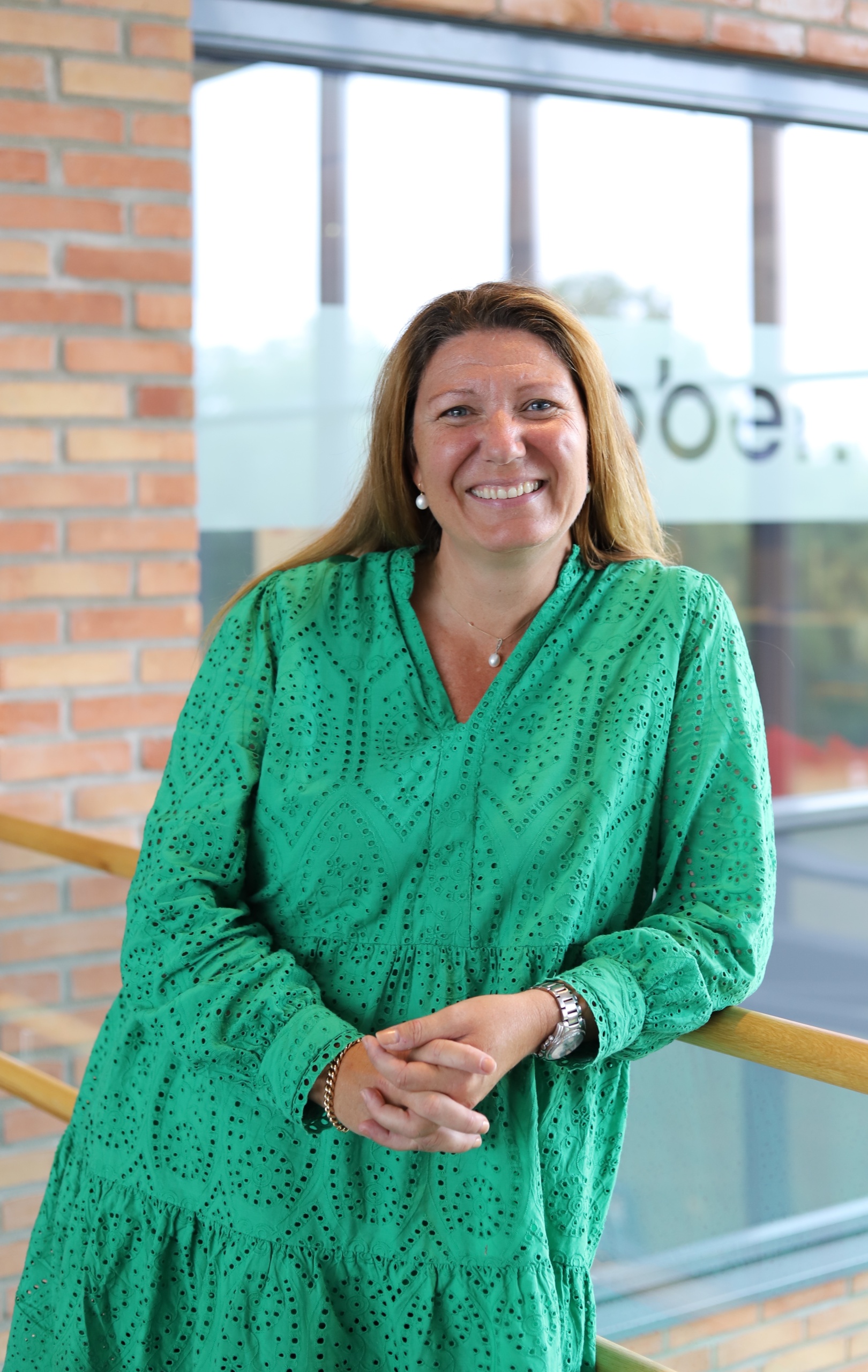 Shall create good meeting places
Linn will be employed by Kobben AS (formerly MicroTech Innovation/MTI) and will work as general manager at Electronic Coast. The main purpose of EC is to strengthen value creation and innovation in electronics and ICT-based companies in Vestfold, and works with competence development, recruitment and resource sharing among the members.
The cluster was formally founded as an association in 2003, but has a history going all the way back to the 1980s. In 2006, the cluster gained the status of Norwegian Center of Expertise Micro- and Nanotechnology (NCE MNT) and became part of the national NCE clusters. It was the start of a flowering period in the cluster.
As general manager, one of Linn's most important tasks will be to create good arena spaces for the member companies.
- The first thing I will do when I start is to contact the members. Hear what they want from the cluster. It doesn't help that I start with lots that I think sound good, if the companies don't want the same. They are the most important thing here, explains Linn.
She is ready to give EC a boost after a few quiet years with the pandemic and limited opportunities to gather.
- Part of the job will be to create and facilitate attractive meeting places, she explains.
The board of Electronic Coast is looking forward to Linn coming in as general manager of the cluster and is looking forward to the collaboration in the future.
- Linn has gained valuable experience in the years after Kobben, and enters EC with a lot of energy, a good network and good knowledge of the business world. We look forward to Linn taking over the day-to-day operations of Electronic Coast, in collaboration with a committed and active board, says board member Even Zimmer, managing director of Zimmer & Peacock.
Linn takes over the role of general manager of Electronic Coast after Roger Dalseg, who passed away in June after a long illness.