Recently it was announced that WAI Environmental Solutions will establish a pyrolysis plant at Haslestad together with the lumber group Bergene Holm and Tschundi Bio Company. The project is called CarbonWorks Haslestad and has received a grant from ENOVA of 47.23 MNOK.
CarbonWorks will use sawdust, wood chips and other by-products from Bergene Holm's sawmill in Haslestad in Holmestand municipality. This will be used to produce biocarbon that will be delivered to the smelting industry, says WAI's general manager, Steinar Danielsen.
The Haslestad factory will be the first of its kind in Norway.
-"This project will mean significantly increased activity at Haslestad, with several new jobs. A 10-acre site has been prepared and designed for this, with phase 1 starting with the construction of two lines. These will produce around 10,000 tons of biocarbon annually," says Steinar.
The start-up of phase 1 is planned for the beginning of 2025. In phase 2, it is planned to build two more lines, for a total of 4 lines producing a total of 22,000 tons of biocarbon annually.
-The sawmill at Haslestad is one of the largest sawmills of Bergene Holm, Steinar informs.
The plan is that the WAI pyrolysis plant will be implemented at several of Bergene Holm's sawmills in the future.
-This is a collaboration we value highly.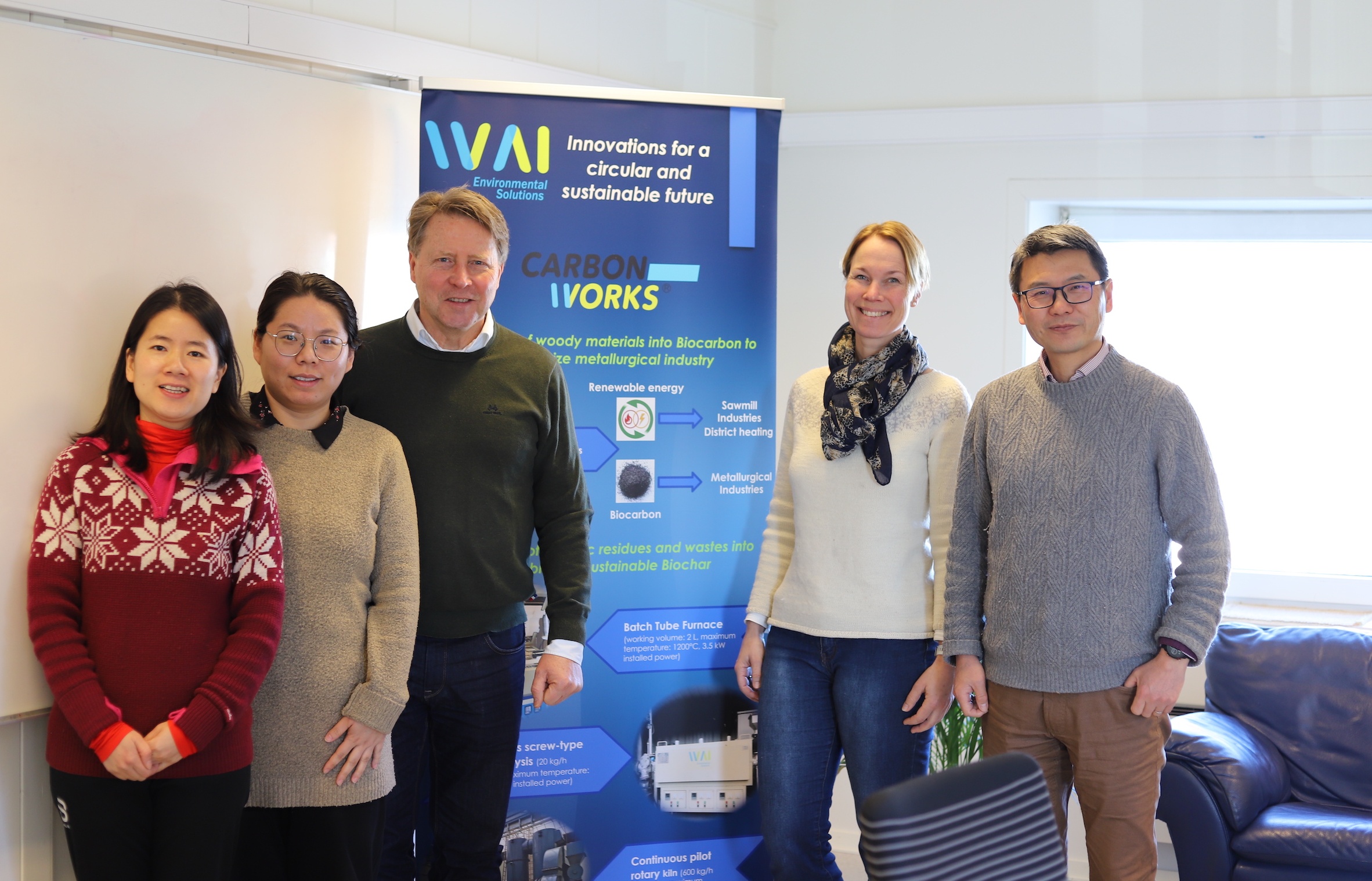 The technology
WAI has been developing and implementing environmental technologies for organic waste treatment, renewable energy and biochar production, hazardous waste treatment and wastewater treatment for many years.
They have developed belt dryers and pyrolysis plants, and have applied for a patent for Synolys, a technology where the pyrolysis gas could increase biogas production. The Synolys technology is now being taken forward in an EU-funded project.
The technology used at Haslestad is very exciting. Using a pyrolysis reactor, the waste is broken down into solid carbon. The surplus energy, the syngas, is returned to the sawmill and used as energy for drying sawlogs.
-The genius is that the combustible gas goes into a system called the Organic Rankine System, from which electrical energy is produced for internal use and export to the grid.
The pyrolysis process produces negative carbon emissions by producing solid carbon. That is, instead of releasing CO2 into the atmosphere, it is captured and will replace the use of fossil carbon.
Met at Kobben
The team consists of founders Steinar Danielsen and Dr. Gang Xin, as well as four employees in Norway and three in China. They have come a long way since they started in 2017. It all started when Gang and Steinar met in our incubator, working on separate projects.
A shared interest in green energy, sustainability and biological waste brought them together and they have been a dream team ever since.
Last year, they moved from their premises in Skoppum to Vallø.
We are very happy here," says Steinar.
They also have two containers in the courtyard, where a smaller version of their pyrolysis reactor is located.
Other projects
But the Haslestad factory and CarbonWorks are not the only things WAI is working on. Throughout this work, they have had several major research projects underway.
Among other things, the TOPBIO project for which R&D Manager Biocarbon and Lab Manager at WAI, Dr. Ran Tao, is the project manager. This is a project that lasts 2.5 years, where they have received 3 MNOK in grants from the Regional Research Fund.
The project aims to develop and test new solutions for large-scale utilization of biocarbon in metal production processes.
-"Among other things, the wood waste is treated in the pyrolysis reactor we have in China," says Ran.
WAI has a fully built production line in China where they will now produce biocarbon pellets from wood shipped from Norway. The pellets will be shipped to Norway during the summer.
-"Among other things, we will find the best formula for these biopellets that will be made at the Haslestad factory here in Norway," says Steinar.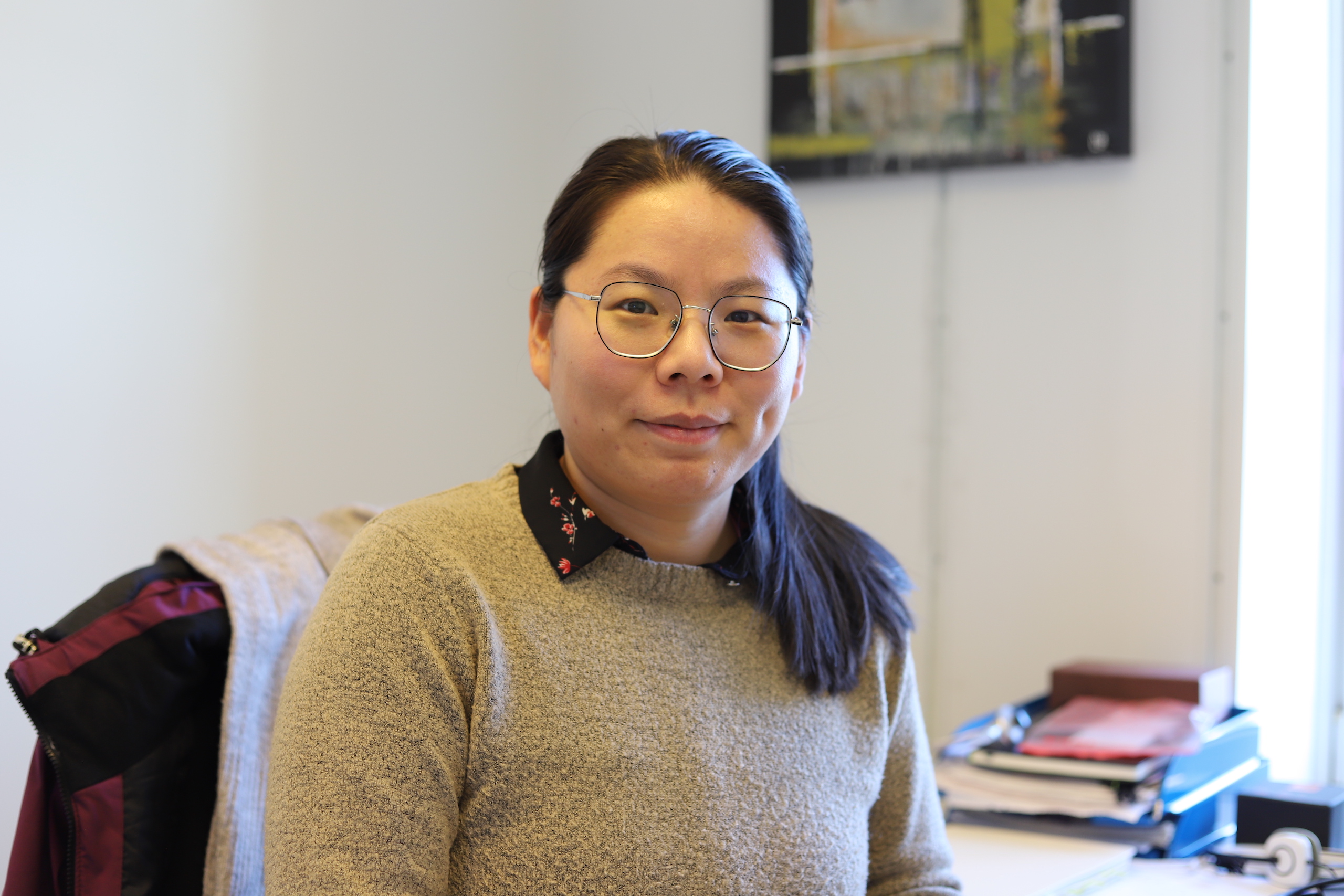 Ran is also the leader of the BIOANODE project. This is a project they have in collaboration with SINTEF and NTNU. The project has a timeline of three years, where the goal is to realize the conversion of biomass resource from wood to hard carbon used in sodium ion batteries.
The project will include pre-treatment, biocarbon production, hard carbon production and hard carbon performance assessment.
-"This started as a pilot project, which showed good results. So we applied for funding to continue working on this," says Ran.
-"This is a topical issue as most battery manufacturers today use lithium ion," she explains.
In addition, many batteries today contain environmentally harmful substances. WAI believes the next generation of batteries can be made in a greener way.
-"We think sodium ion batteries are better and safer," says Ran.
Support from the EU
For several years, WAI has been working closely with the EU. Among the projects WAI has received support for is the project they have through CBE JU (Circular Bio-based Europe Joint Undertaking) which is an EU project with partners from Norway, Sweden, Denmark and Germany.
-"This is the largest project we have in WAI to date," says project leader and CSO (Chief Scientific Officer) Dr. Long Lin.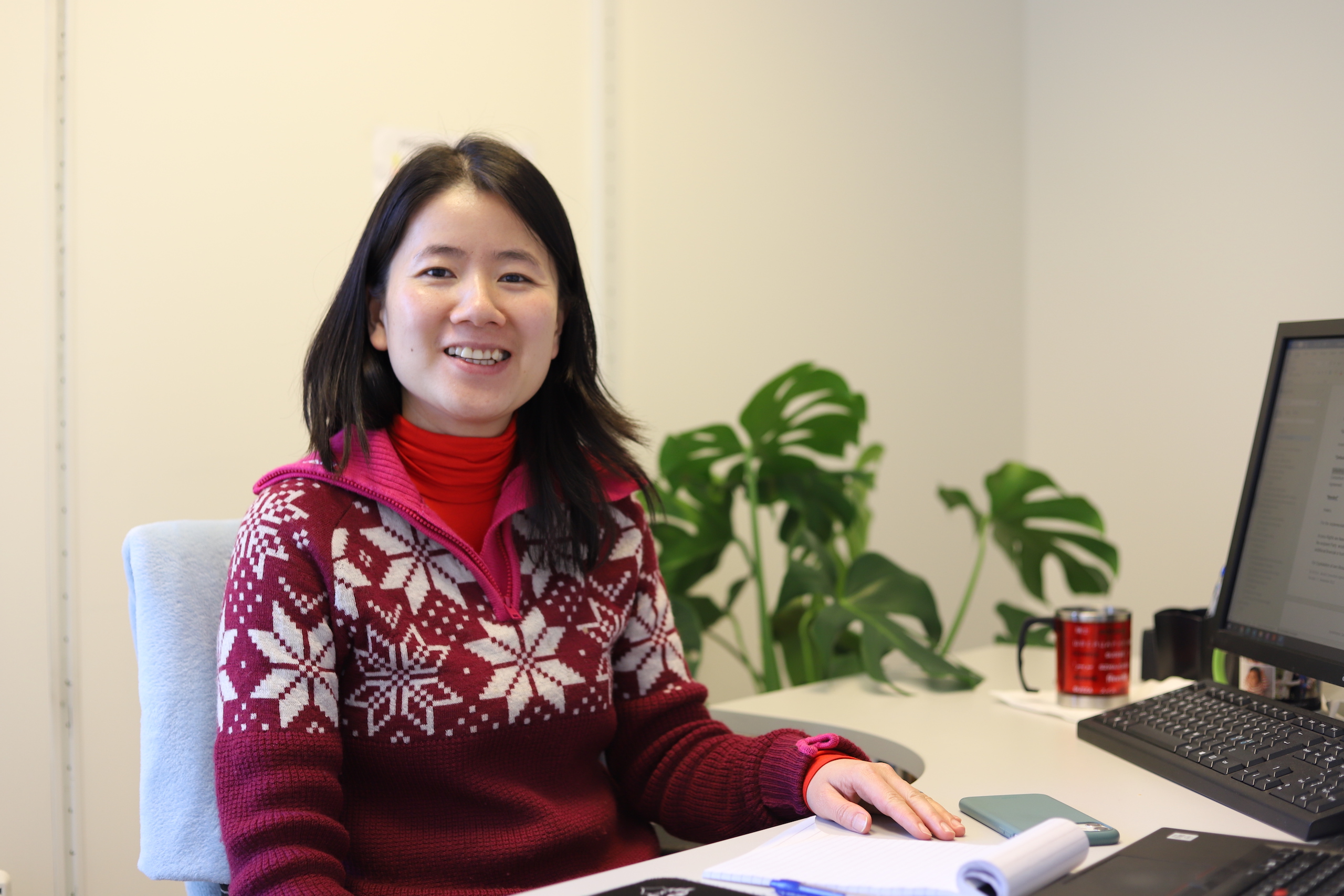 She explains this is a research project where they are investigating how to produce and use Synoprotein from syngas as an ingredient in fish feed.
-"One of the advantages of using synoprotein from syngas as an ingredient in fish feed is that it comes from a sustainable source and is carbon negative," says Long.
She says that in today's fish feed market there is a deficit of protein and producers are looking for new sources of protein. By producing WAI's Synoprotein, it is possible to increase the percentage of single-cell protein in fish feed.
The project has been awarded a €5 million grant and will start in the fall (Sept. 2023).