If there is something you should have in place when you start your own business, it is a business plan and a business model. It may seem a bit boring to spend time on, but it is an investment that will help you in the long run.
The business plan is your governing document. This is a document that describes your business and how you intend to run it. It tells you what to do, how to do it and why you are doing it. One of the positives of outlining a business plan is that it makes you more aware of all aspects of your idea. Perhaps you will get other ideas on how to develop your product?
Business plan and business model are two terms that are used interchangeably. As part of the business plan, you should include the business model, which looks at how your company will create value (make money). 
Thorough work with the business model means that you are better prepared when establishing your company. You get an overview of possible risks and how you can scale. By having a clear plan of how to proceed, you are more likely to succeed. Not least, it will help you when you have to talk to investors. In a few minutes, they get an impression of the business and what your long-term plan is.
If you need some tips and advice on how to write a business model, Innovation Norway has created a great explanation of the Business Model Canvas and how to write a business model .
The Business Model Canvas is one of several methods for writing a business model. It is widely used both in Norway (and in the world) because it gives a comprehensive and clear picture of your idea. The method was developed by Alexander Osterwalder and consists of 9 building blocks. These give you an overview of customer segments, value proposition, channels, customer relationships, income stream, resources, core activities, partners and costs.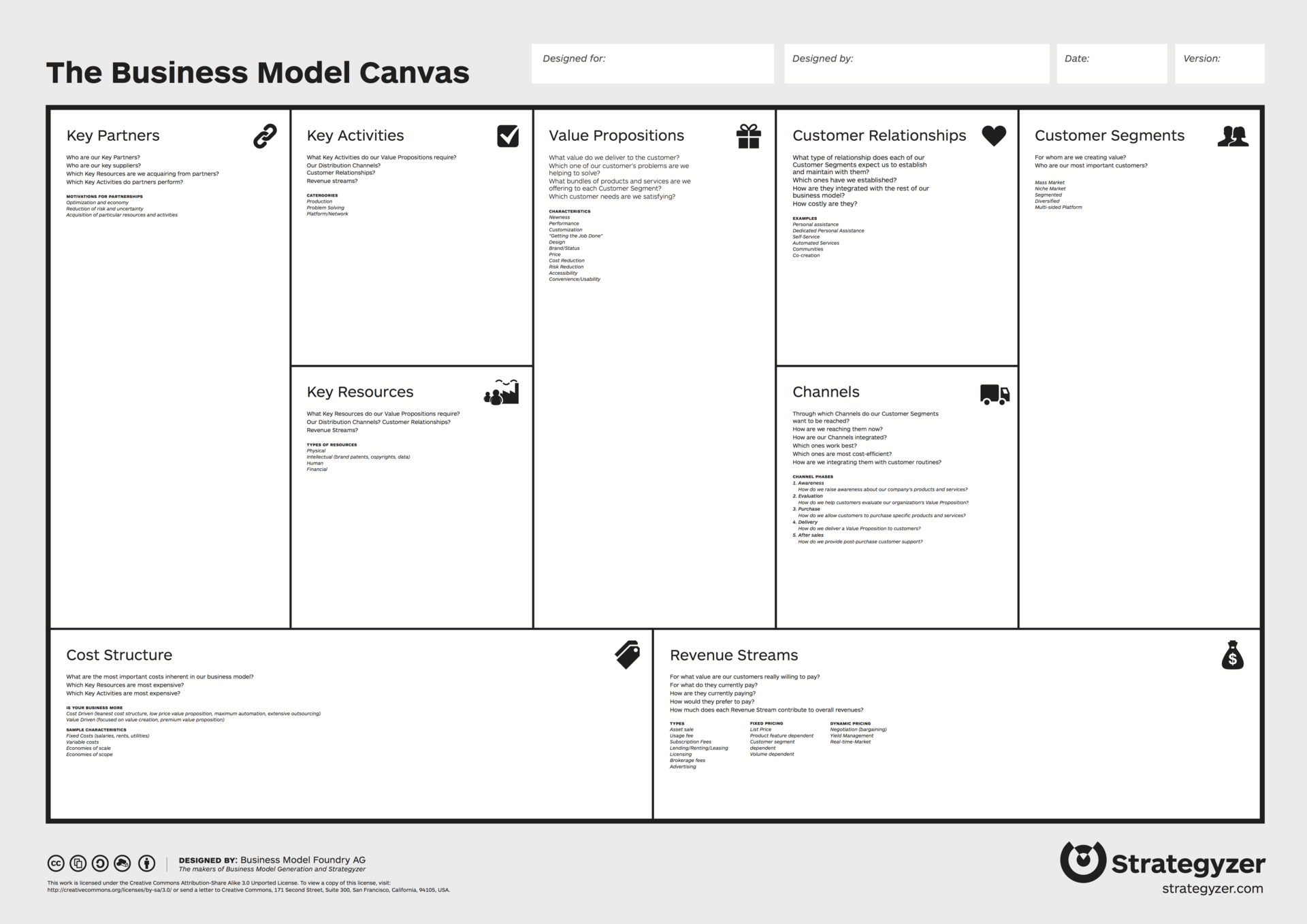 We also have a separate program for early-stage entrepreneurs. Preincubator is a program perfect for entrepreneurs in the start-up phase, where our advisers help you with, among other things, getting a business model in place. 
Psst! On Wednesday 16 November, the focus is on business models when Gründerukä is organized in Skien. More information can be found here!